Back to top
Berufsförderungswerk (BFW) Würzburg, Germany
For people who are blind or partially sighted, navigating an unfamiliar building is a daunting experience. Thanks to a partnership between KONE and BlindSquare, the students with visual impairments at Germany's BFW Würzburg can ride the elevators and navigate the building independently, safely and confidently.
BUILDING FACTS
Location: Würzburg, Germany
Modernization completed: 2019
Building type: Educational & residential campus
Segment: Public building
Floors: 3
Building population: 220
Special technical building equipment: Bluetooth beacons for location identification
CHALLENGES
Make the campus accessible for the vocational center's residents and visitors, most of whom are blind or partially sighted
Find a solution to enable people who are blind or partially sighted to ride the elevators in the building independently
SOLUTIONS
Work with BFW Würzburg and BlindSquare to integrate the elevator with the BlindSquare smartphone accessibility wayfinding app using APIs in the elevators. This enables the BlindSquare app and the elevators to communicate with each other so people who are visually impaired and blind get audio guidance throughout their journey in the building.
Install Bluetooth beacons for location identification enabling automated elevator calls
Replace the old elevator with a new one
KONE SOLUTIONS
KONE elevator API integration with BlindSquare
1 KONE MonoSpace® 500 elevator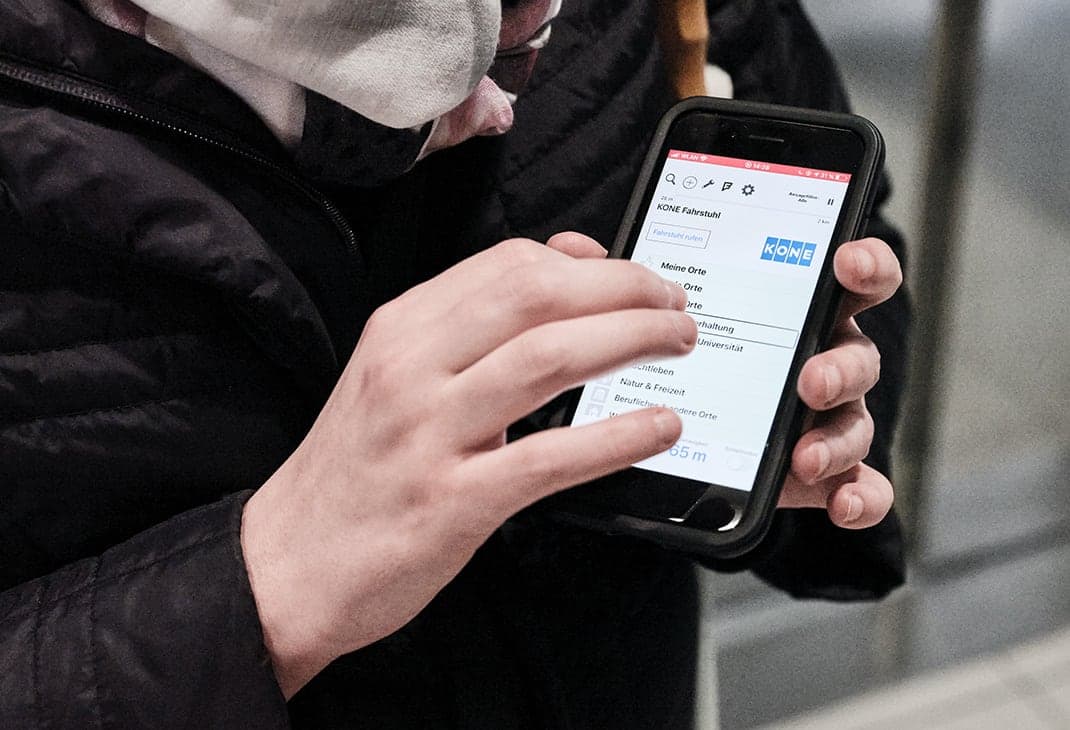 Explore other landmark projects
These featured projects enrich the urban fabric of their city, and we're proud to have played our part.