Metro City, Shanghai, China
Located in the heart of Shanghai's business district, the Metro City shopping mall is one of the city's most iconic landmarks. A crystalline globe-shaped structure is the centerpiece of the complex, and its numerous retail and entertainment outlets are a big hit with city dwellers who come visiting by the tens of thousands. A total of 32 escalators work around the clock, helping move people in and around the mall.
BUILDING FACTS
Location: Xujiahui commercial district, Shanghai, China
Building opened: 1998
Escalators modernized: 2020
Size: 67,000 square meters
Building type: Commercial
Daily visitors: 50,000 to 100,000
Building owner/operator: Shanghai Metro City Business Management Co. Ltd
CHALLENGES
Modernize 32 escalators without interrupting day-to-day operations.
Improve customer convenience and safety, while increasing the eco-efficiency of escalators.
Preserve smooth people flow in the mall during the modernization process.
SOLUTIONS
Executed modernization using KONE EcoMod™ escalator modernization solution on existing trusses.
Planned material flow in advance and delivered materials in batches to limit taking up space in the mall.
Carried out operations at night to avoid inconveniencing shoppers and other customers. 
KONE Solutions
32 KONE EcoMod™ escalators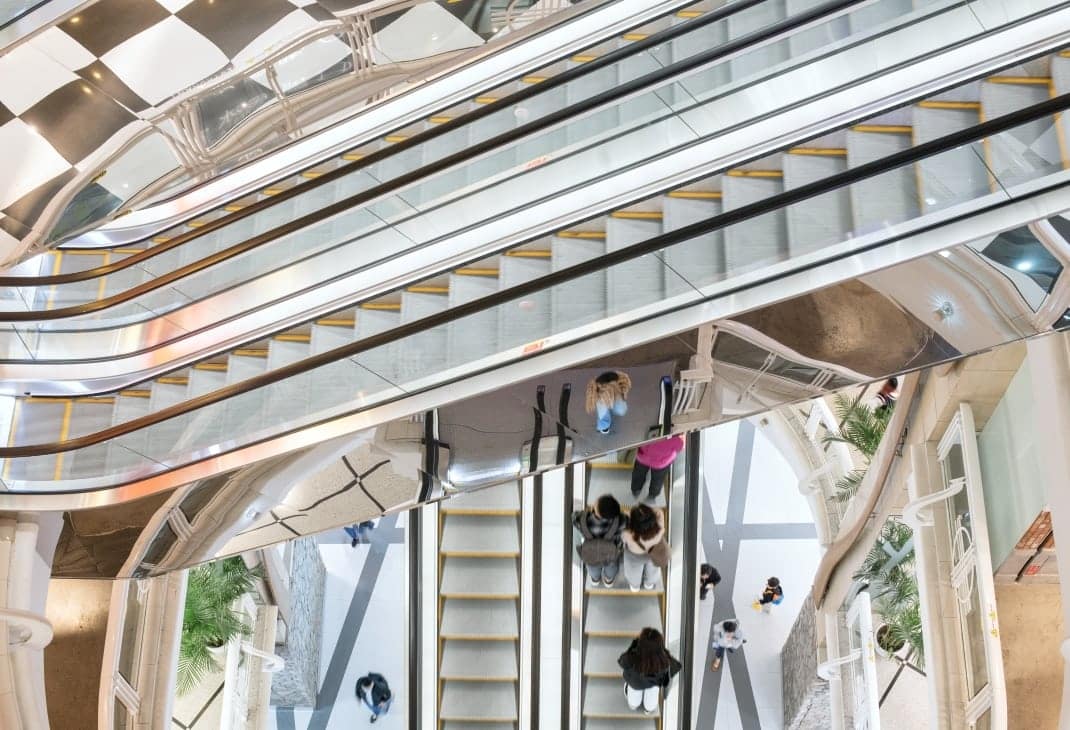 Explore other landmark projects
These featured projects enrich the urban fabric of their city, and we're proud to have played our part.