April 7, 2021
At the end of last year, one of KONE's US-based customers – a large construction company named Clayco – called on its 300-plus suppliers to sign a new Diversity & Inclusion pledge.
This pledge – or P.L.E.D.G.E (Passionate Leaders for Equity, Diversity & Gender Equality) to be precise – was a way for Clayco to align its partners with its own set of D&I-friendly values, which had evolved over the previous 25 years.
KONE was one of the first companies to sign.
"I really didn't know much about KONE's Diversity & Inclusion activities at that point," says Sandra Marks, Clayco's Senior Vice President, who also heads up the company's D&I activities. "I knew we did business with them, but when they signed and reached out to us, that was all I needed to know."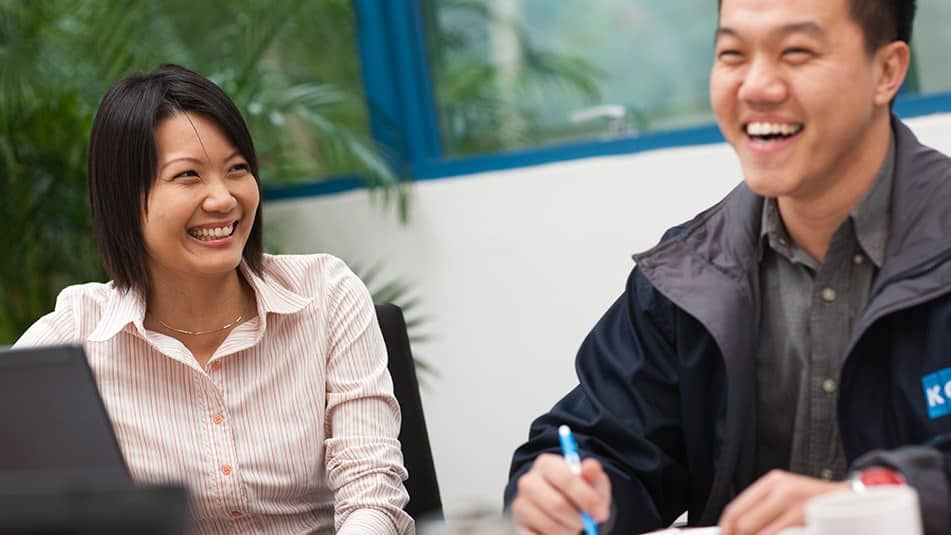 A pledge to take action, backed up by research
Increasingly, D&I is being woven into everything that KONE stands for. The company made a pledge of its own earlier this year when it said it would systematically increase diversity, inclusion and equity across the business.
A broad set of goals guide these efforts globally, from increasing the diversity of experiences and perspectives as well as cultural diversity to promoting an inclusive culture. Furthermore, one of the specific goals is to increase the share of women at director level to 35% by 2030.
"We had taken 'baby steps' in terms of D&I over many years," says Susanne Skippari, KONE's Executive Vice President of HR, "but we have matured as a company, and I think we are now able to really start to understand its business value – because Diversity & Inclusion is good for business. It brings much broader thinking and a better source of ideas and viewpoints."
There is clear evidence to back this up – including KONE's own research, as Skippari explains. "In exercises, we found that if you put a lot of people who had similar backgrounds around the table, the outcome is usually mediocre. With no one to challenge them or bring additional viewpoints to the table, teams actually failed the tasks they were set."
When a more diverse team was assembled, people were inclined to think more broadly, ask more challenging questions and, says Skippari, the results were better.
A reflection of the world we live in
On top of this, of course, embracing D&I is increasingly seen as the right thing to do. As the world reflects on the pandemic, the Black Lives Matter movement, and other global issues, being anything other than diverse and inclusive now seems rather outdated.
It can even be argued that D&I in the workplace is what people have come to expect – especially when they are looking around at the businesses they would like to work for. "Companies that truly try to be diverse and inclusive attract the best talent," notes Skippari.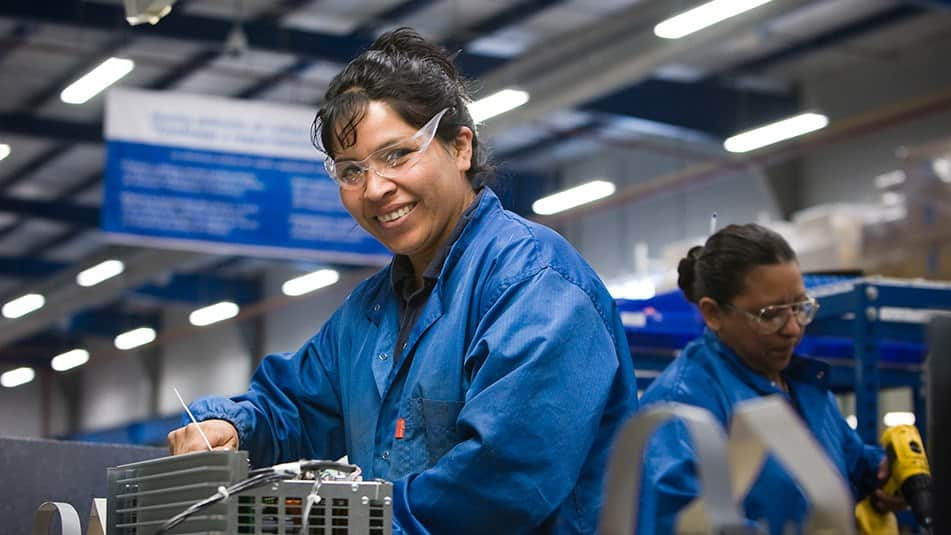 Diversity is a fact; inclusivity is an act
If you are unclear about the difference between diversity and inclusion, Ken Schmid, Executive Vice President of KONE Americas, likes to say that diversity is a fact; inclusivity is an act (and, just for further clarification, he likes to add that, "equity is a pact").
Diversity is all about the numbers, Skippari explains: how many people from different groups (ethnicities, abilities, genders, ages etc.) are represented within a workforce. Inclusion measures how well these people are accepted, given a voice, and made to feel at home.
Data and transparency drive progress
Skippari says there has never been a better time for a large business such as KONE to put its weight behind Diversity & Inclusion. "We've had goals and targets for more than 15 years," she says, "so it's not new to us. What has changed is that we now have much more data available, so we can really pinpoint those areas that need attention."
Alongside this, she says, KONE aims to be more visible about its D&I ambitions than ever before. Clayco's Sandra Marks thinks that this is the way to go.
"Within every sector that we do business, we need a trailblazer," she says, "and KONE can be the trailblazer for the elevator construction industry, using its position as a major player in that sector to effect change."
KONE is up for the challenge. "Last year we launched our new values," says Skippari, "and within those values we explicitly embrace diversity and inclusion under our value of Care. D&I is now embedded into a lot of things we do, including our strategy and sustainability agenda."
Importantly, sums up Skippari, everybody who works for KONE has a role to play.
"Each of us can influence the way our colleagues are treated," she says. "We can all help to establish what kind of culture we have – and the type of behaviors that are seen in the workplace."
Related stories
Connected elevators boost accessibility for students
Paralympian Leo-Pekka Tähti breaks down building accessibility barriers